Community Involvement
Giving Back to the community
Since opening in 2004, our team at Sport and Spine has done its best to give back to the community. We've had the pleasure of meeting some fantastic people, working with some great organizations, and putting a lot of good out into the world.
Whether it's collecting donations for the local shelters, sponsoring a local baseball team, or volunteering our medical expertise at the Pumpkinman Triathlon or Bostom Marathon, giving back to the community is a central part of our philosophy and identity.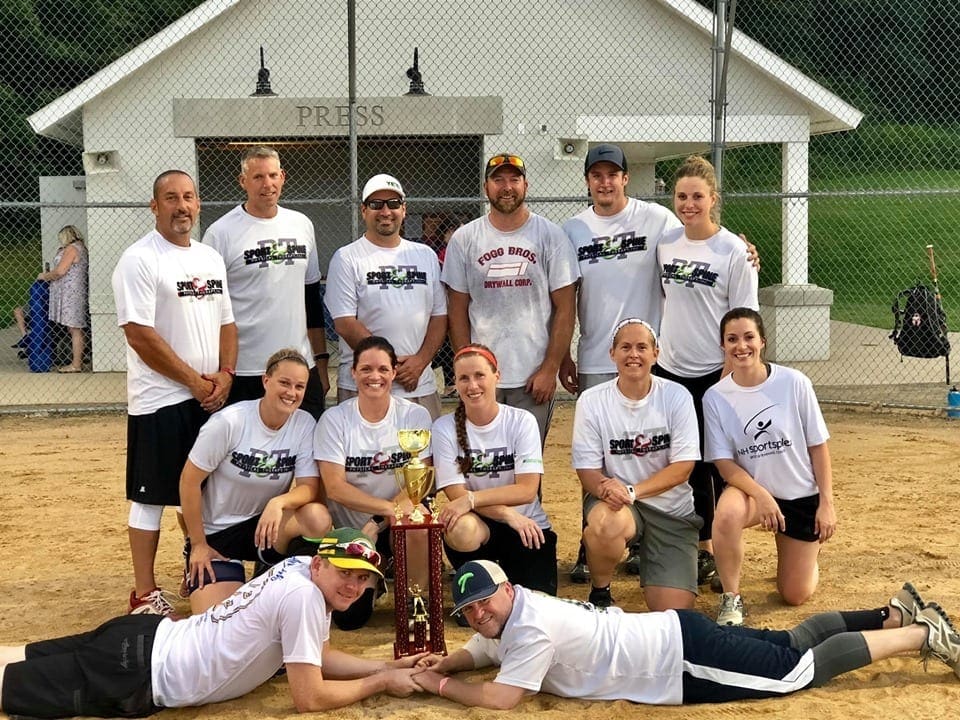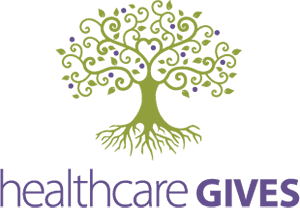 We are an active member of a local giving circle made up of all local healthcare providers currently with 250 plus members.  We have been a member since it's inception.  Today the non-profit organization has been responsible for donating to 9 non-profit organizations for a total of over $270,000.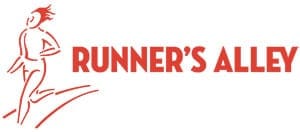 Runner's Alley is a local shoe store that specializes in fitting runners of all abilities with proper running shoes.  We often refer our patients to Runner's Alley when they need a different or more appropriate shoe for their specific foot type.
We also support them by performing monthly lectures, screenings, and workshops on various health-related and injury prevention topics.

My Friends Place is a homeless shelter in Dover that we help to raise money and needed items for the shelter.
Special Events And Communities We Love
Sponsoring Local Softball Teams
Portsmouth Co-Ed Softball
We have sponsored a local, co-ed softball team annually and will continue to do so for foreseeable future years.  This team is comprised of local athletes and happens to be one of the top teams in the league.  We love to showcase the trophies that they win us, so stop by and see their numerous awards in our clinic.
Dover Youth Softball
We sponsored number teams for many years ages u8-u16.  This is a well-run organization and provides opportunities for young girls to learn and compete in a great sport.  Many of these student athletes go on to play in High School and College.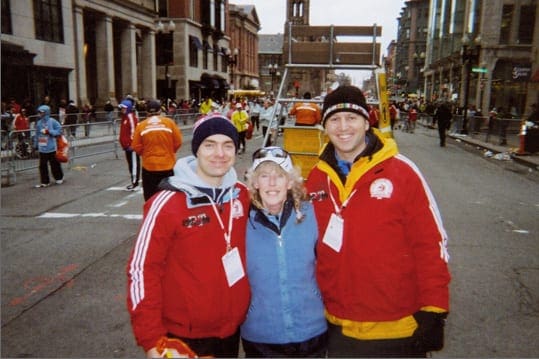 We are always here to support marathon runners and the Boston Marathon itself. We offered our services by fielding a team of three to work the medical tent at the finish line during the Boston Marathon.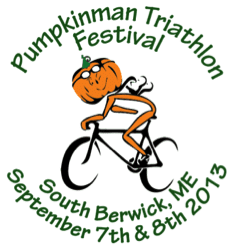 Pumpkinman Triathlon
Sport & Spine always wants to help athletes stay healthy and strong, so we had a booth at Pumpkinman Triathlon to provide support, stretching guidance, massages and health aid to all of the participants in the event.

Portsmouth | Operation Blessing
Operation Blessing is a local organization that helps fights poverty by embracing people and families in crisis with compassion, offering hope and healing for changed lives. We have been involved with the charity over the years doing our part to help the Portsmouth community.  We held a clothing drive during the holiday season to help collect as many clothes to donate to families during the cold months and beyond.
Portsmouth | Gather Food Drive
Gather's vision is to help end hunger in our community.  We at Sport & Spine also feel passionate about this mission, so we held a food drive to collect as much food as possible to donate to Gather so they could spread it throughout Portsmouth to those in need.  Everyone deserves to have access to food in order to stay healthy and strong, and so we will keep doing what we can to make sure this happens.